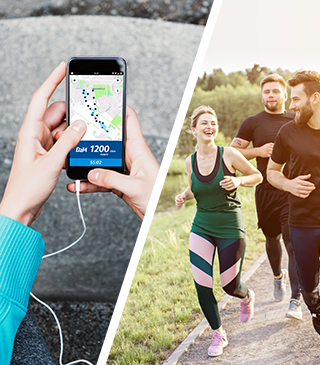 THE MOST EXCITING
TEAM BUILDING OF THE YEAR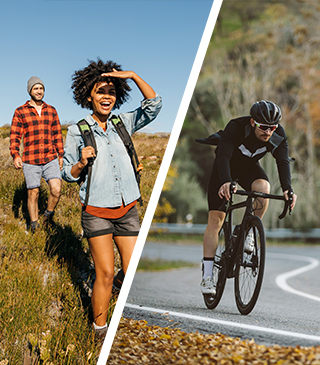 ANYONE CAN PARTICIPATE!
BY FOOT & BY BIKE!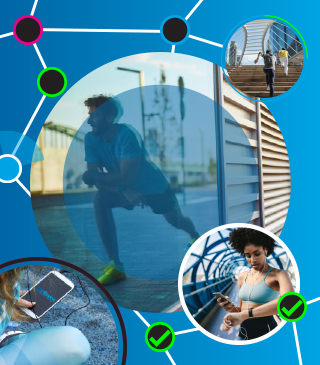 B2Mission
Your Team. Your Challenge.
1 to 30 September 2022
Are you up for another athletic challenge? Strengthen your team spirit with B2Mission! Embark on a journey of discovery right in front of your own doorstep or around your workplace and put the fun right back into physical activity.
B2Mission combines team building and health promotion for everyone, regardless of activity and fitness level. With the B2Mission app, you can collect points all over Switzerland while running, walking, hiking, and cycling, from 1 to 30 September 2022. Every kilometre counts! You decide when and where you start collecting, as well as for how long and whether alone or in a group.
Moreover, start hunting for points in 21 Swiss cities over a period of 30 days - by yourself or with others. B2Mission gives you the Checkpoints. You decide on your route to reach the Checkpoints, the pace, and when to accept the Challenge.
Keep moving, do something for your health, have fun, and accomplish your mission successfully as a team.
What does B2Mission offer?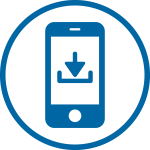 Digital sports offer for health promotion & team building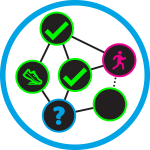 Discover with the CHALLENGES/CHASES your city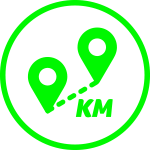 Maximum flexibility: Distance, speed & frequency can be freely choosen by foot & by bike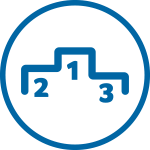 Compete with others: Numerous rankings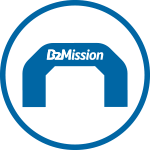 A month full of variety and fun
Charity - Taking part for a good cause
Did you participate in B2Mission 2021?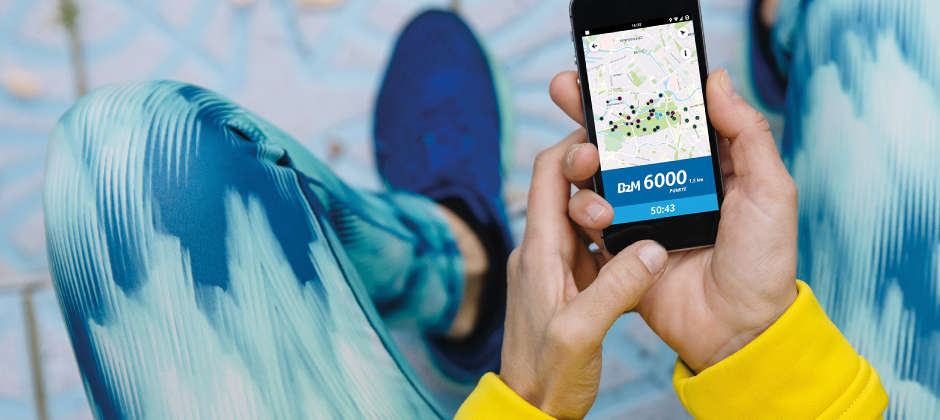 EXLPORE. DISCOVER.
REPEAT.
Why participate?
TEAM BUILDING
With B2Mission, your company pursue a shared goal that helps your team bonding. Together you compete to collect more points than other companies. Everyone can help and motivate each other without any pressure to perform.
HEALTH
B2Mission motivates people to regularly get active and thus promotes well-being. Two thirds of the participants in B2Mission 2020 stated that they were more active or significantly more active during the month than usual.
FUN
The B2Mission app brings fun and variety to your sporting activities. Challenge each other and forget about time on your mission - because this is more than just running and cycling!
DOING GOOD
B2Mission donates CHF 1 per participant to the Swiss Red Cross. To do additional good, you can join B2Mission as a charity participant for an additional CHF 5 per activation code.
SAVE
You are active together and decide whether you want to hunt for points on your own or in small groups, depending on the current situation. Feel the team spirit and your common goal without the risk of a big event.
The most frequently asked questions
How does B2Mission work?
As a company, your B2Mission for a month is to earn as many points as possible by running, walking, hiking, or cycling. Every kilometre counts! You decide when and where to start earning points, as well as for how long and whether you want to do it alone or as a group. With activities taking place in 21 cities in Switzerland, there are lots of exciting Challenges awaiting you. Each Challenge includes a large variety of tasks (the 'Checkpoints') that you need to complete within 60 minutes.
Team captains can find the activation code in the Webshop to send it to their team. Whether you are a team captain or a participant, download the app, set up your profile, and get going! Read the relevant question to find out how to earn points.
You can read all the other details about the process & Co. on our detailed info page.
Where can I find the results of B2Mission 2021?
You can find the results in the B2Mission app under " Leaderboards". In addition, all results are also published on our website.
What do I need for B2Mission?
First and foremost you need a smartphone with the latest version of the B2Mission app. Before starting your Challenge or kilometre collection make sure that your smartphone is charged and not in battery saving mode. Your location service must be activated.
In order to ensure that the B2Mission App can be used optimally, your operating system should have at least the following status: iOS 12 and Android 8.0
Smartphones with less than 1 GB RAM unfortunately cannot download the B2Mission app. This mainly affects old Android models.
As the following devices do not use Google services and therefore the Google Play Store is not available, the download of the B2Mission app is not possible:
Huawei P40 / P40 Pro / Mate Xs/ Mate 30 / Mate 40 / Honor30
To activate the functions of the B2Mission app for you, your team captain must first book starting slots and forward a corresponding activation code to you, which you enter into the app after registering. Then your B2Mission starts on 01.09.2022!
How do I register my team for B2Mission?
The registration for B2Mission is done by the team captain. These are the steps to register your team:
Book starting slots in our webhop
> You don't know yet how many employees will participate? Then reserve a contingent of activation codes with us by email. After completing B2Mission, we will only charge you for the number of codes actually used.
> In order to be able to send the activation code quickly and easily to all participating employees, we recommend that you request the name and email address of all participants up to two weeks before the start of the campaign. We will be happy to support you with an individual registration page, for which you will receive a link after booking. The use of this registration page is optional.
Get your team captain code and your activation code approx. 2 weeks before the start of B2Mission.
Download the B2Mission app, log in with your team captain code and complete your team profile with a few clicks.
Send your activation code to your employees and ask the team members to download the app. With the activation code they join the team.
Start your B2Mission from 01.09.2022!
Download our flyer in PDF format to get as many employees as possible motivated for your B2Mission.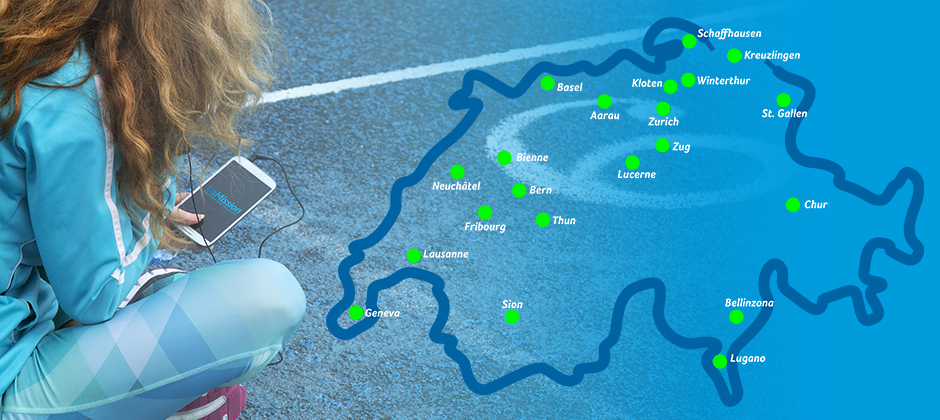 Switzerland goes on B2Mission
In 21 cities, exciting Challenges consisting of numerous and varied tasks are waiting to be run and solved within one hour by you. The Challenges are too far away from your home or workplace? No problem: Collect kilometres for your team during your run, hike, walk or bike ride. Be active whenever you want to and contribute to your team's success.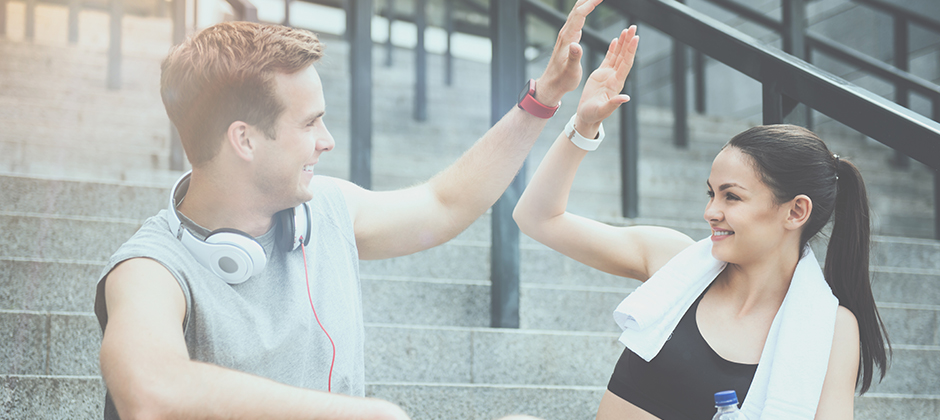 How successful will your team be?
Compete against other teams!
One joint B2Mission - more than just running and cycling
Maximum flexibility: collect points, no matter when, how, and where - because every kilometre counts!
One month full of variety, fun, and challenges
Your app-based team building complies with the social distancing and contact rules
Team building the way it should be: everyone contributes to the team's overall success with their activities
Lend further support to the SRC as a charity participant and do something good
Experience curiosity and the spirit of discovery
Actively rediscover your own city
Sports competition