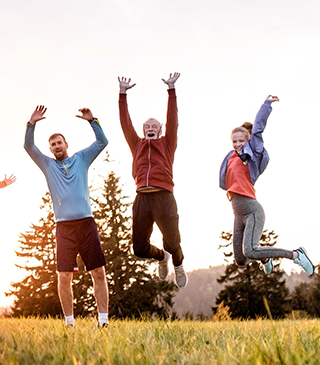 ACTIVE TOGETHER
FOR PEOPLE IN NEED
Exercise for a good cause
Become a Charity participant
Would you and your company like to donate an additional contribution to the SRC and be a part of a good cause? Then become a Charity participant and, as a team captain, book the appropriate activation code for your team in the Webshop. The surcharge of CHF 5 per activation code will be passed on in full to the SRC as a donation and will help families in Switzerland and people in need.
As a Charity participant, your company is helping the SRC. To show the other B2Mission participants that your company is committed to making a difference, your company logo will be published on this website.
These are the 2022 Charity participants - THANK YOU for your support!