Active together for people in need
With B2Run and B2Mission, you too can run for a good cause. We donate one franc to the Swiss Red Cross (SRC) for every participant who registers.
No other relief organization combines such a wide variety of strengths in the health, integration and rescue sectors as the SRC, with its 24 cantonal associations and its headquarters in Bern and various other institutions.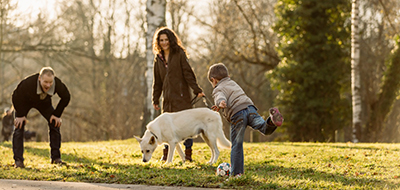 The SRC helps families in Switzerland
More than a million people in Switzerland are affected by poverty and living precarious lives. A quarter of them are children and teenagers. The SRC is firmly rooted in the local communities throughout Switzerland and is able to help people directly. The SRC Headquarters provide services and support in Switzerland in close cooperation with the cantonal associations.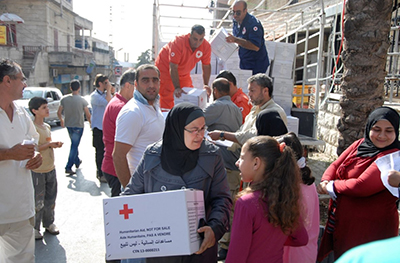 The SRC helps when disaster strikes abroad
The SRC also works in other countries. The SRC's emergency response unit is deployed up to 10 times a year, to provide relief when extreme natural events, such as earthquakes, flooding or cyclones, occur. The aim is to always be prepared to provide assistance when disaster strikes and facilitate the sustainable reconstruction of disaster zones.
B2Run and B2Mission promote exercise and good health. These are topics dear to the SRC's heart. And now, the SRC is proud to be the charity partner of B2Run and B2Mission.
Do you want to collect more donations and help people in need by joining B2Run or B2Mission? Start your donation campaign here.