BE ACTIV. TOGETHER
B2Run is the ideal platform to promote team spirit, health and motivation of your employees.
Move your company and create an unforgettable experience for your entire staff by participating in our events - from trainee to CEO and from walker to top athlete everyone is welcome.
"Sweating together brings people together." - Check it out!
Your B2Run experience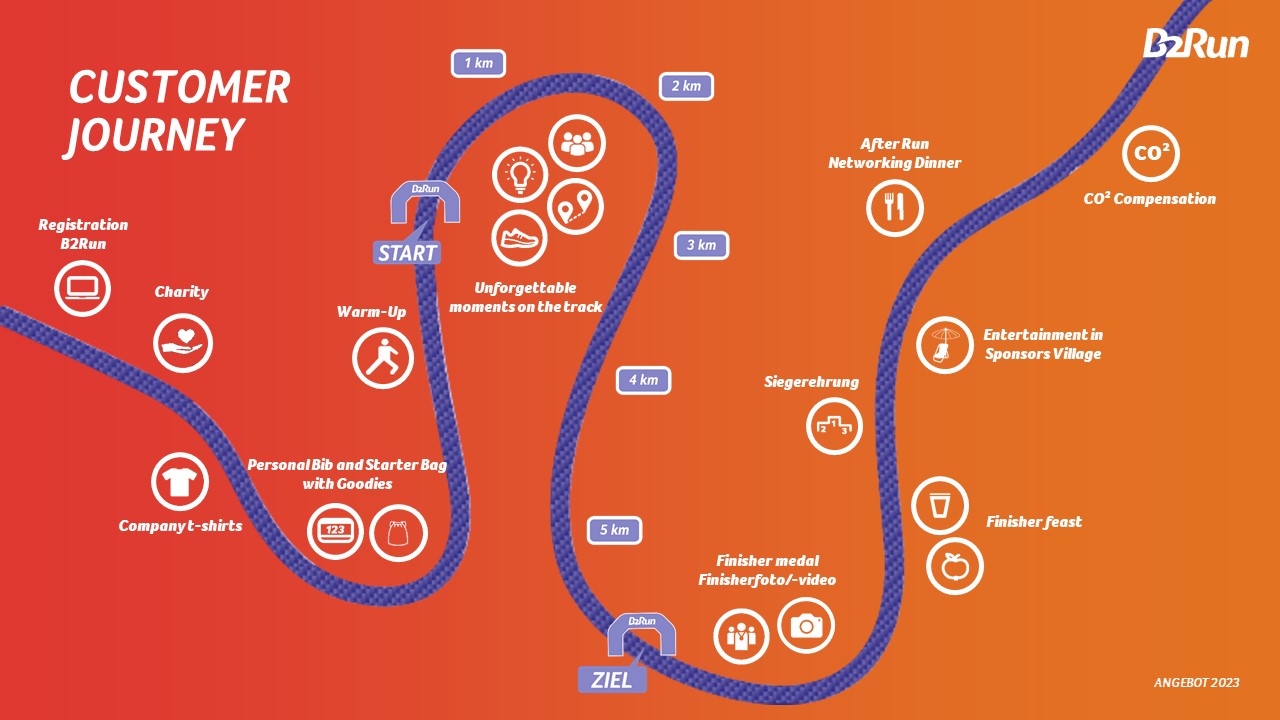 #noexcuses
When you motivate yourself or your colleagues to participate, you will always come across possible excuses. Our concept is set up so that there are (almost) no excuses: