ACTIV. TOGETHER
B2Run is the ideal platform for promoting team spirit as well as the health and motivation of your employees. Each event involves conquering a 5-6 kilometre course, with the distance being intentionally on the short side so that everyone can manage it - even those new to running; because the primary focus of B2Run is on enjoying exercise and getting active. Pursuing a common goal and celebrating team success brings people together.
The events always take place in the evenings and during the week, meaning you can embark on an unforgettable team experience with your company right after work. Whether it's internal or external networking - B2Run delivers a casual and relaxed atmosphere.
Experience the B2Run feeling
3 reasons to take part in B2Run
Doing good deeds together
All companies are running for a good cause - this is because B2Run donates one franc to Right to Play for each participant. Right To Play helps 1.52 million children in 15 countries in Africa, Asia, the Middle East and Canada. They create positive and safe environments where children can learn and succeed. In doing so, Right to Play uses play in all its forms to provide sustainable and active learning experiences both inside and outside the classroom.
The B2Run experience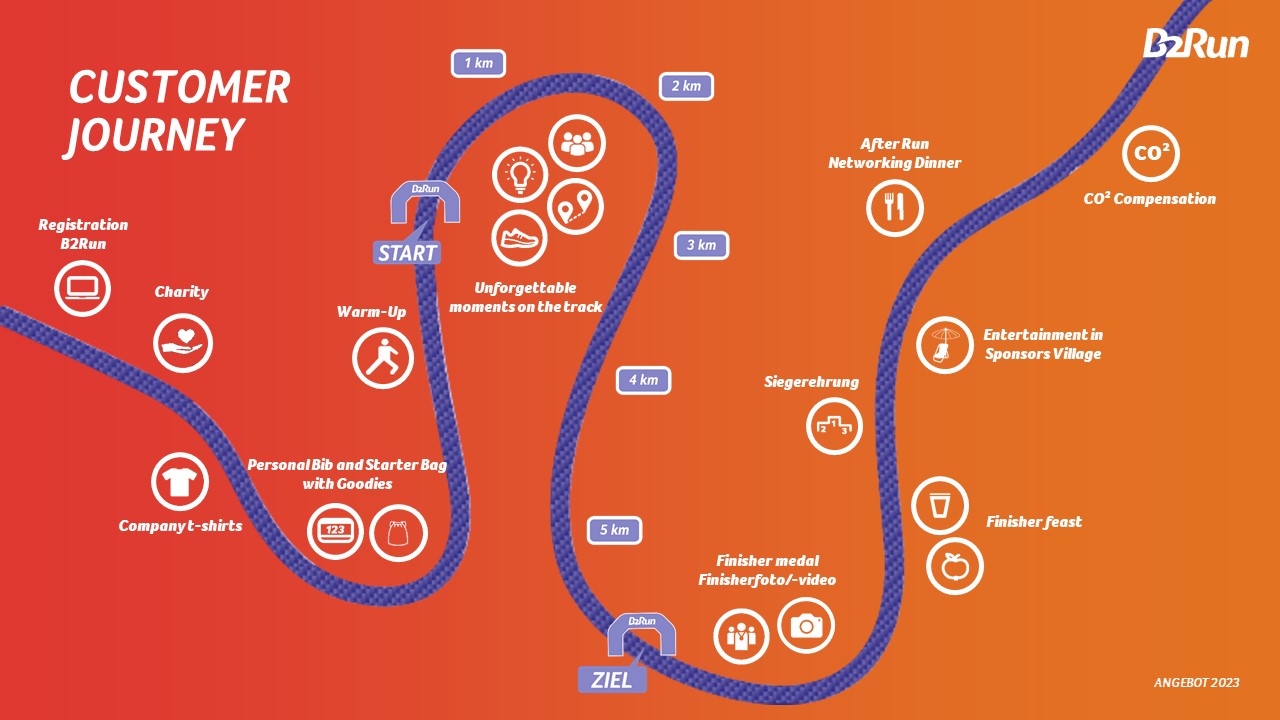 #noexcuses
When attempting to motivate yourself or your colleagues to take part, you're sure to have come up against (or with) a whole host of excuses. Our concept is designed in a way that ensures there are (almost) no excuses: