Health promotion generally relates to measures that contribute towards improving and strengthening people's health potential, with the focus here being on health-preserving factors. Health promotion is also an issue (among others) for employers, as the findings from Gesundheitsförderung Schweiz show that 30% of the workforce is having to cope with a greater workload than the resources allocated to them allow. In addition, employee stress is costing employers in Switzerland CHF 7.6 billion in lost productivity.
Benefits of health promotion for companies:
Improve job satisfaction
Raise employee motivation
Reduce absence costs
Increase productivity
Bolster employee loyalty
Topics that might interest you:
Our partner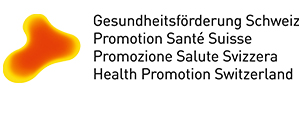 Together with Gesundheitsförderung Schweiz, we are committed to raising participants' awareness of the topic of mental health (stress) and to expanding health promotion in the workplace.
Promote the health of your employees and get them moving with B2Run!